We are independent and are therefore free to choose the investments that are right for you without the inherent conflicts of interest  common at many other firms.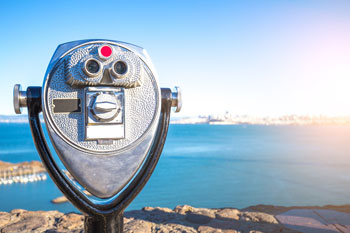 We do not receive commissions, sales incentives, special fees, or any other sort of compensation that is tied to the investment products we recommend.  We do not sell insurance or annuities.  Instead we receive a simple annual fee based on the value of the investment accounts our clients chose to have us manage on their behalf of around 1% per year. All of our meetings, time, analysis documents, financial plans, and services are covered by this one fee arrangement.  Further, our clients are never obligated to continue our services and may terminate us at any time with a full refund of any fees paid in advance.  Additionally in some limited circumstances,  clients may engage us on a project basis to prepare a specific report or analysis for which we agree on the scope of work and maximum cost in advance.  No surprises.
We are experts in what we do, are low-key and we want to help.
When you meet with us for your free initial consultation, you will notice something different:  you will not hear anything that even remotely resembles a sales pitch.   Instead, we will  focus all of our time together and all of our training and experience to help you with your situation and to try to give you a few good ideas or areas to look into.  Additionally we will answer any questions you may have about how we work with our clients.    After our initial consultation, you will not receive a barrage of phone calls or other communications asking you to sign up as a client.  Instead  you will receive just one simple thank you for considering us unless you specifically ask for more follow up.  If you decide you want to consider further becoming a client, call us and we will be happy to meet with you again also at no cost.  We will just have to trust that you will know how to contact us if you decide to take the next step.
Our financial planning process will be suited to the areas you tell us you want help with but tends to be comprehensive.
Initially we will of course focus on the areas that are of most concern to you.  After that (at your option) we will encourage you to take a comprehensive look at your financial picture which can include such areas as: retirement readiness assessment and planning; portfolio analysis along with investment risk and return assessment and strategy; IRA, 401k and other retirement account review;  debt assessment and reduction planning along with household cash flow analysis and budgeting; income tax assessment and reduction planning,  couples financial communication skills, social security and medicare benefit review, insurance coverage and over-all risk assessment; college funding review; detailed account title and beneficiary review including real estate holdings title review; estate tax liability assessment and planning; trust and other life planning document review along with family legacy and charitable gift planning;  and much more.  Our  comprehensive approach has one over-all goal:  to help you create long term wealth and security for your family.  We do not believe in a one size fits all approach to financial planning and investment management.  Our commitment is to take the time to get to know you and your family and to make sure that you have a effective plan that you feel comfortable with.