We believe that for any company to be truly successful, there must be a set of core values and beliefs that guide how they conduct their business. Here are ours: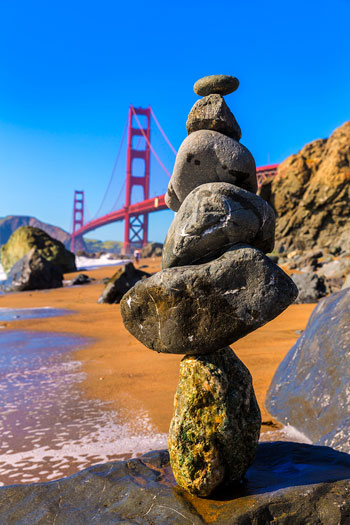 Fiduciary Standard of Care:  It requires that we act solely in our client's best interest when offering financial advice.
Client Service: Our clients are our top priority and the only reason we exist as a company.  Our goal is use every bit of training and experience we have to the absolute best of our ability to help our clients achieve their financial goals.  There are no phone trees at our firm — call us and we pick up the phone 95% of the time or get back to you the next business day the other 5%.  We want to be there for you when you need help or have a question.
Financial conservatism, belief in the market, quality investments and patience:  We generally recommend more conservative approaches for our clients to achieve their goals.    We believe in the power of the stock market to help them do so as long as their exposure to it is well diversified and  suitable for their circumstances.  We feel the best chance at success comes when investors chose the highest quality, lowest fee, conservative, tax efficient and diversified investments and then develop the skill of patience to hold on to them during the ups and downs of the market.   
Transparency:   We started our firm with the idea that financial firms should be completely open about what they charge and the nature of the investments they recommend.  Whether it is our fees (about 1% annually of the asset our client trust us to manage) or the investments we recommend,  our idea is to simply let our clients know all the facts (both good and bad) that we are aware of , make a recommendation, but ultimately let our clients choose the approach that is right for them.
Conflict Free Advice:  Other than the fee we and our clients agree to upfront before starting services, our firm receives no other commissions, extra fees, or any other compensation on the investment products we recommend.  We feel the financial services industry would be much better off if it eliminated fees that create potential conflicts of interest.  Consumers deserve to know that the advice they receive is driven only by what is best for their situation.
Tax Efficiency and Low Fees:  When choosing the investments products we recommend to our clients, we first and second look at the quality and suitability of those investments to meet our client's needs.  That being said, we generally seek out investment products that can lower both fees and taxes for our clients.
Professionalism and Competency   Consumers deserve to receive financial advice from professionals who are trained and credentialed to the top levels of the field.  That is why as founder of of my firm I earned the Certified Financial Planner credential and constantly strive to maintain my knowledge through continuing professional education.
Save
Save